Established in 2007, Triple B International (Triple B) is an Australian owned and operated company specialising in providing healthcare professionals for aged, community and disability care. We have an established reputation and we are renowned for providing fast response and emergency healthcare services for aged, community and disability care providers.

Triple B provides services with respect, taking into consideration the varied cultural, religious and language background of our clients.
Our People:
Our staff possess a high level of expertise based upon hands on knowledge in aged, community care and human resources.
We are proud of our friendly, qualified and experienced team whom possess many years experience in aged and disability care.
Our Values:
A commitment to continuous improvement in the supply of cost effective services
To provide the highest quality staff to our clients
The maintenance of a supportive, caring, friendly and learning environment
To promote openness, honesty, fairness, tolerance, trust and responsibility
To improve the quality of life of our clients from culturally and linguistically diverse backgrounds
Recognise and service future industry trends and needs
---
ISO 9001:2015 Quality Management System Certification
ISO 9001 is the international benchmark for quality management systems and Triple B was awarded the accreditation in 2019.  The maintenance of our ISO 9001 accreditation ensures that high quality practices are embedded in our agency and its culture, and sets up for transition to more stringent regulatory requirements as the need arises.
Quality is important to Triple B:
Our system incorporates the required elements of The Aged Care Quality Standards and our staff are equipped with the knowledge and skills required for accreditation.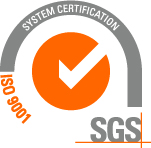 The Quality Management System provides the framework for measuring performance, listening to our stakeholders to continuously improve our performance in all areas of our business.
Our flawless systems and processes have ensured compliance with Accreditation every time